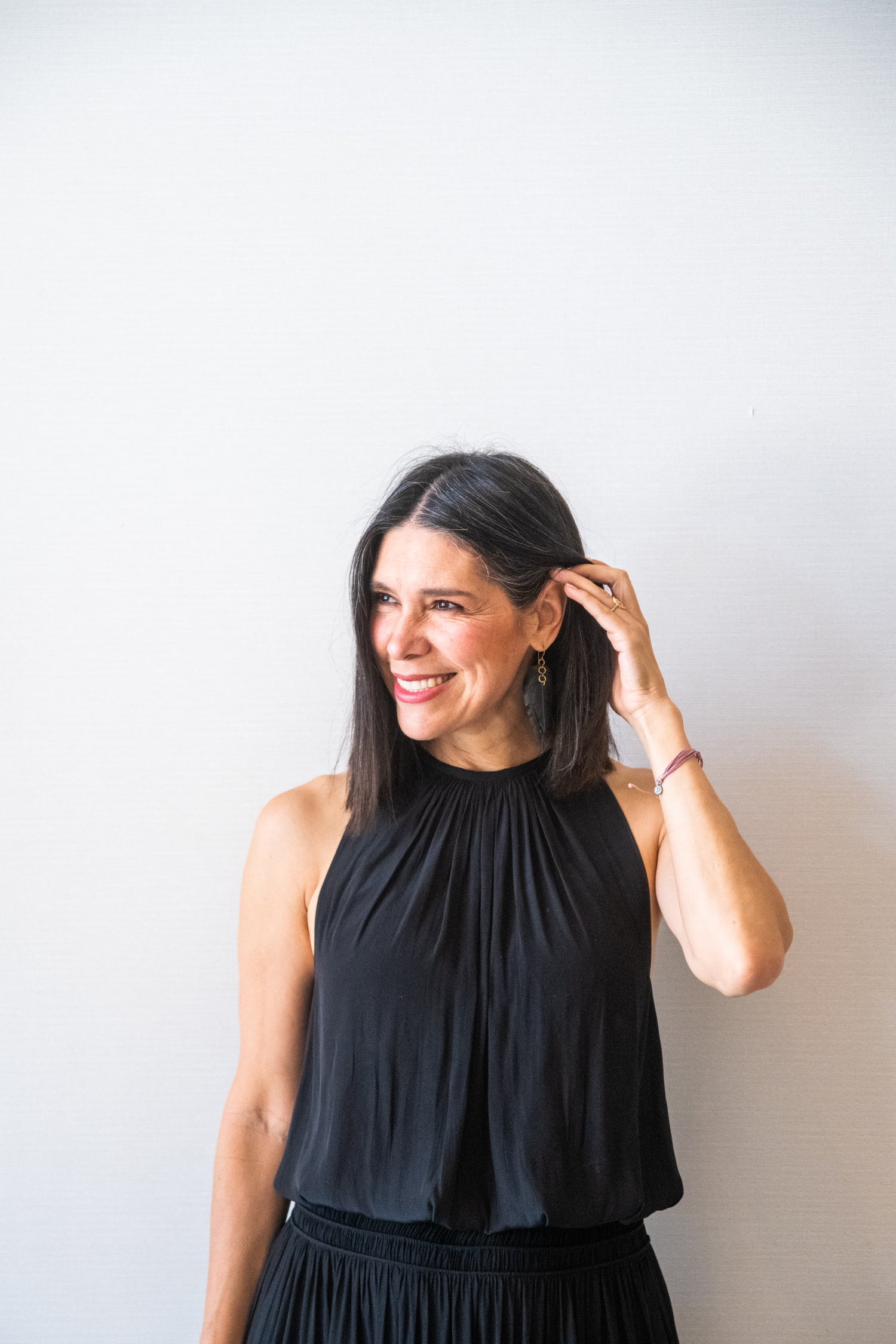 About Catherine Bachelier
Since 2000, Catherine Bachelier has been a true StyleMaker! She has created a beautiful and successful business coordinating and styling over 400 extraordinary celebrations for clients based in San Diego, as well as around the world. She made a mark in the event planning industry while adapting to clients' various needs, maintaining excellent relationships with top vendors in Southern California, and contributing to the field with her expertise in print media. Catherine's specialty is guiding her clients through the process of party planning, integrating an ease and playfulness into the professional details.
Catherine embarked upon a major change within her business model in 2008; the combination of her current events business collided with her love for fashion. She preaches, presents, and personifies authenticity through fashion because she truly believes that it helps embrace self-love and drives one's self-confidence when they can come to life through their style.
Catherine's services aim to help her clients reevaluate themselves through a positive lens starting with their style and fashion. Her method uses an individualized approach to illuminate the best version of YOU. Her guidance is simple and fun, and tremendously impacts one's internal and external self-perception and identity. Besides her styling and events work, Catherine and her separate business partner, Linda Waisbord, are currently the Fashion and Style Correspondents for Televisa Tijuana. She hosts the show Tu Moda Tu Estilo, as Fashion Content Creators for the YouTube channel "Tu Moda Tu Estilo Por Las Calles." On top of hosting, Catherine publishes Street Style videos, and engages in Fashion & Style seminars around the world.
Utilizing her love for planning, styling, hosting, and connecting people through fashion around the world, Catherine Bachelier StyleMaker, has come into fruition as an experienced business that flourishes through the everyday empathy and passion that got her started from day one.